2008.03.12 you are currently viewing the old version of charlie.at (search-engine link/bookmark), please hop to the new version at
www.charlie.at
Welcome To Charlie's Realm
Eye-Candy
for skydivers
Ingredients:
- Photos
- Emulsifiers
- Anti-oxidants
- Splash of Alcohol
Projekt: Kalender 2007
Jeder der
Attwenger
kennt weiß wie wichtich es ist ein kalender zu besitzen. Deshalb präsentiert der
Verlag Fasch
und charlie den
Kalender 2007
.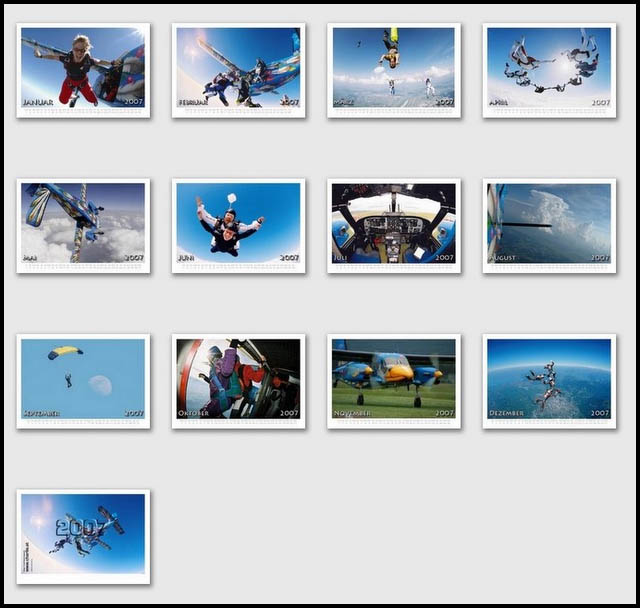 Leistungen ohne Aufpreis inkludiert (sind aber nicht beschränkt auf):
- Format A3 (schee gross für die die nicht sehr weit sehen)
- 13 Seiten (hat ja ein Deckblatt)
- viele Gesichtern (ist ja nützlich wenn man Schnurbärte nachmalen will)
Der Kalender ist entweder über Verlag Fasch oder von charlie erhältlich. Als Preis stellen wir 17€ bei persönliche übergabe oder 23€ wenns per Post geschickt wird vor (inkl Nachnahmegebühr)
ist leider ausverkauft
Projekt: Neues Para Club Foto
Now with
making of movie
:-)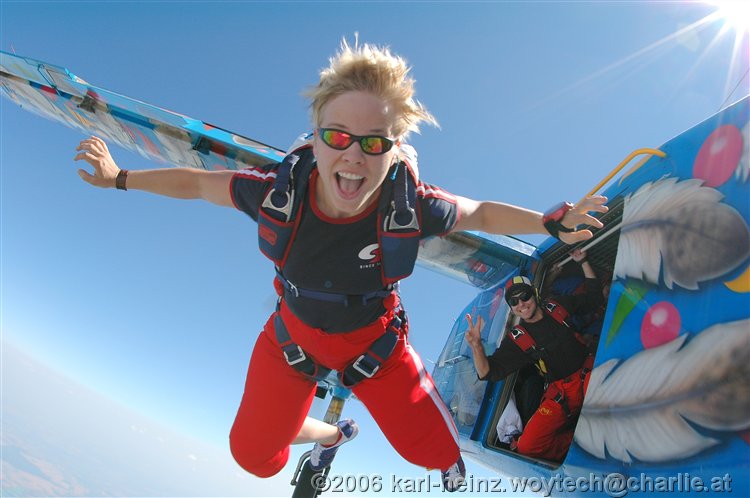 Projekt: a mords gaudi habn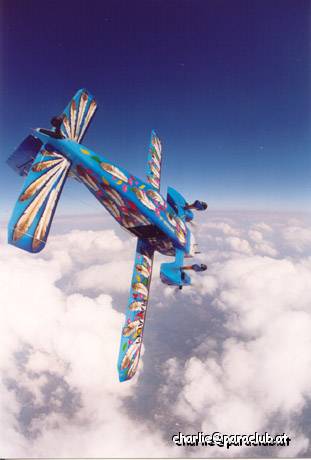 An Austrian

, ex- New South African

, ex- Old South African

attempt to further clutter up the web.
Please brace yourself for wild swings in language and grammar.
The finder is welcome to take home and nurture any mistakes found here for the enlightenment of future generations.
Home